By Agritecture | Published November 2021 on the Agritecture Blog
Editor's note: The following information is derived from an interview Agritecture conducted with Katherine Soll, Founder & CEO of Teens For Food Justice.
For entrepreneurs, finding reasonable financing solutions for their urban farming dreams is a challenge. To make matters more complex, fundraising costs entrepreneurs a lot of unexpected time and energy, making the search seem never-ending.
In a desire to support entrepreneurs in furthering their agricultural dreams and encourage the development of urban agriculture and innovative production activities, in June 2021, the U.S. Department of Agriculture (USDA) announced the availability of up to $4 million in grants.
Katherine Soll, Founder & CEO of Teens For Food Justice (TFFJ), a non-profit organization that received one of the Implementation Project grants awarded by the USDA's Natural Resources Conservation Service, shares that, "this grant is designed to promote farming and food initiatives that increase access to healthy food sustainability, and help reduce food waste in communities where that need is particularly high, and where they're able to really help to support community-generated activities around those initiatives."
LEARN MORE ABOUT THE GRANT HERE
LEARN MORE ABOUT TEENS FOR FOOD JUSTICE HERE
How does this grant recipient plan to utilize these funds?
The TFFJ team was already working on developing a farm at Far Rockaway High School in Far Rockaway, New York, in partnership with the Queens South Borough Office of the New York City Department of Education, when the $4 million grant opportunity opened up in June.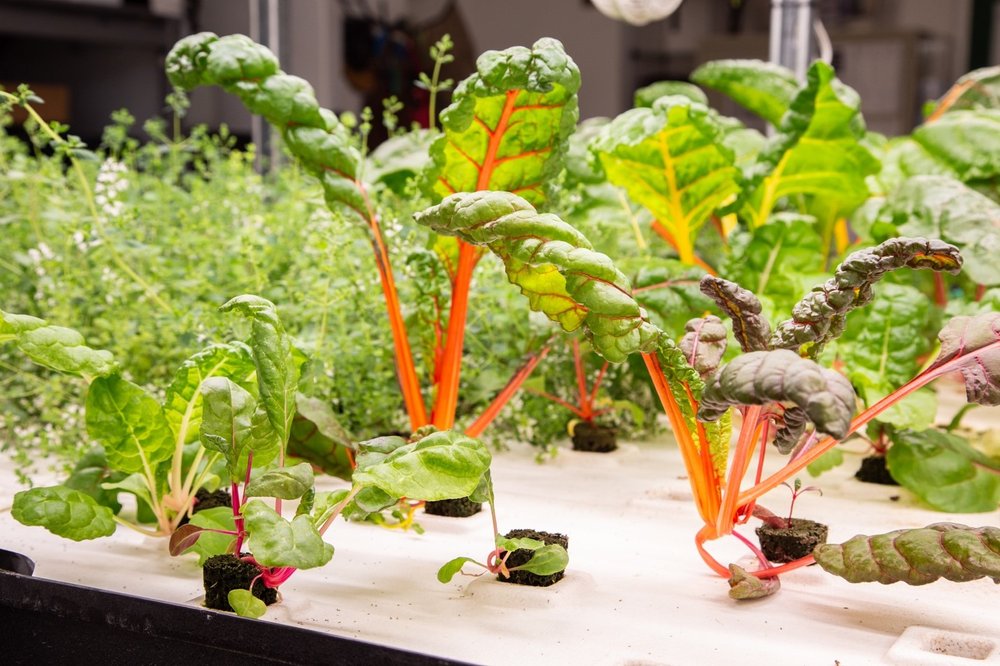 The timing was perfect, giving the team the idea of expanding the project to multiple schools within Far Rockaway. Soll adds that "we were really looking at expanding the project to cover 10 schools across the Rockaways over a multiyear period – we'd already begun ideating that, and fleshing out a budget. The borough office had even committed to working with us to secure the capital funding necessary from the City Government, and supporting the program through the schools on budgets."
The grant will specifically support the construction and implementation of the program within three schools. "The Queens South Borough Office will secure the capital funding to build these farms at three additional schools on the peninsula. And we'll bring our programming to those three schools to really build awareness, partnerships, and buy-in within the community to make it as robust an initiative as possible."
Why choose schools in the Rockaways specifically for the context of this project?
The Rockaways sit in a precarious location at the very southeastern tip of New York City, and it has been particularly challenged by recent natural disasters. Hurricanes and tropical storms have hit this cluster of communities hard, and after each Nor'easter, flooding is a huge concern for local residents (population: 100,000+). Hurricane Sandy caused extensive damage in Far Rockaway due to storm surge and coastal flooding. According to a research paper on the responses to risks and impacts during Hurricane Sandy, "the livelihoods of local residents were disrupted by physical damage to their homes and environment, loss of power, and a long—in many places still ongoing—post-storm recovery."
Soll sheds additional light on the context of this project by sharing that "Far Rockaway is an area that, in many ways, is isolated from the rest of New York City. It doesn't have a lot of mass transit options to and from the peninsula and within the peninsula itself, food insecurity is a common issue for residents, and there's high-density public housing."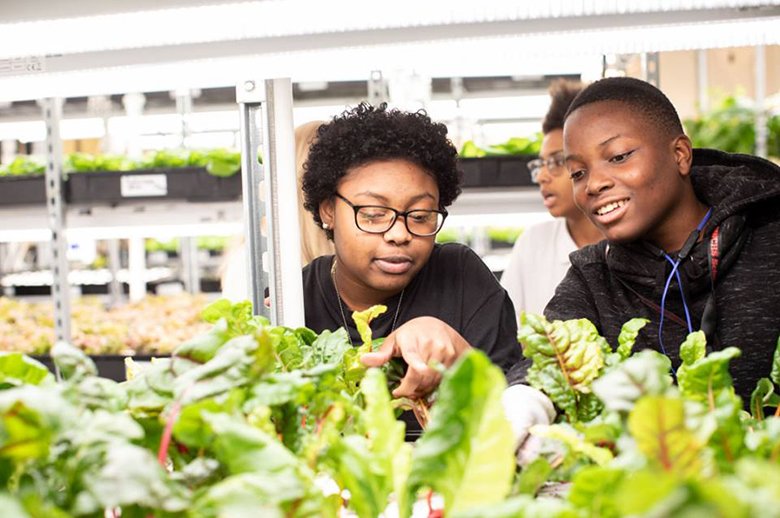 As a result of these ongoing challenges, from the very beginning of project conceptualization, TFFJ and the Queens South Borough Office recognized that there would be great value in establishing two things on the Rockaways by bringing farming to local schools. "The more obvious one is increasing local food production and food access within the communities where it is so needed. But, another one is building the skills and the entrepreneurship opportunities for young people at the schools, whilst providing them with a continuum from workforce development to workforce opportunity by building a local farm and food hub within the peninsula."
How will embracing an education-led approach aid in combating this region's food insecurity?
In some ways, these plans are a response to what commonly happens during storms and hurricanes. It's a means to better prepare for a time when "resources might be cut off from the peninsula, and to create more self-sufficiency" for the community, alongside "more business opportunities locally."
Through enabling farm education in schools specifically, this plan is strengthened. With over 11 years of experience in empowering teens through agriculture, Soll shares that "community-based solutions and community-led solutions are the ones that are most sustainable – creating an ecosystem where the people who are the residents of a community get to be the ones who make the decisions about what works and what doesn't within their own community. By bringing a program like this into the school system, you are providing education to that next generation, and really immersing them in the solutions – engaging them and formulating those solutions, whilst empowering them to be those future leaders and decision-makers."
The other piece of it is "giving students the opportunity to connect concepts that they're learning about to real-life initiatives and real-life outcomes. So, if you're studying biology, or chemistry, or physics, you now also have the ability to see how they're relevant in the real world."
What local partnerships are already supporting or will soon support this project's development?
Soll shares that "there are a lot of community-based organizations in the Rockaways that are working on these issues. We need to work with such local partners to drive the program forward and ensure that we get the community what it is that they want, and give them the ability to do what they want to do."
One such organization is the Rockaway Youth Task Force that builds "community gardens with the intention of educating youth. Through this initiative, kids are growing and distributing food whilst advocating and speaking effectively about these issues." TFFJ hopes to partner with the Youth Task Force to expand their own plans, amplify the work that the organization is doing, and to use their community knowledge and relations to get as much affordable and healthy food as possible out to the community.
Additionally, other organizations like GrowNYC are supporting the community and project. For instance, the Fall 2021 scheduled-to-launch 'TFFJ Farm at Far Rockaway Educational Complex' will sit alongside a soil garden planned by the campus with GrowNYC to provide additional produce during the outdoor growing season to supplement foods grown in the farm and enable robust community food distribution.
Find the original article here on the Agritecture Blog.